Yankees Honor Co-Founder​ of The ALS Ice Bucket Challenge
In 2014 the ALS Ice Bucket Challenge swept across the nation. You may remember being challenged by a friend or family member to dump a cold bucket of water over your head or donate $100 to fund ALS research. The Ice Bucket Challenge was created to raise money to find a cure for ALS and was the brainchild of Pat Quinn and Pete Frates who were both battling the disease.
When Frates was diagnosed, he asked his doctor what she would need to have a cure. She looked at him and said a billion dollars. His response "ill get it for you." When the Ice Bucket challenge was introduced to Frates, he knew what he had to do. He had to get the challenge in front of Bill Gates.
The challenge tore across the internet like wildfire and collimated with an ice-cold bucket of water dousing the head of the creator of Windows himself. Click here to watch this short eight-minute documentary on how these two were able to make that happen.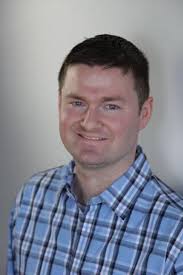 Before the Yankees game Tuesday night, the Yankees honored the co-founder of the movement, Pat Quinn. He was given an Emmy for his involvement in a Yes Network documentary about his work to regain the ability to talk after battling the disease through a project called Revoice.
Please check out the documentary below.
If you would like to donate to Pat Quinn's foundation, Quinnforthewin, or Pete Frates foundation click here.
Since 1939 when Yankee great Lou Gehrig made ALS know to the public, people have used sports to bring attention to the disease. With the help of athletes, from the USA basketball team to Marino Riviera, to celebrities like Robert Downy JR, to Bill Gates, to everyday people, the community has come together and raised  115 million for the ALS association.