Conquering the Slopes and Rinks: The Journey of Two Special Olympic Athletes
In the midst of all the excitement and thrill of the 2023 Winter Games hosted by the Special Olympics at the Mountain Creek Ski Resort, two exceptional athletes stood out and made their mark. Jake Smith and Srikar Challa, both with Down Syndrome, won a total of five medals between them, showcasing their incredible strength, determination, and skill.
Down syndrome often spells the worst for prospective athletes as it usually means lower muscle tone and joint laxity, which both impact balance and coordination. Oftentimes parents are told that their children can't play sports because of their physical limitations. These difficulties seemingly spell the end, but it is in these hardships that perseverance and hard work truly shine.

On the Slopes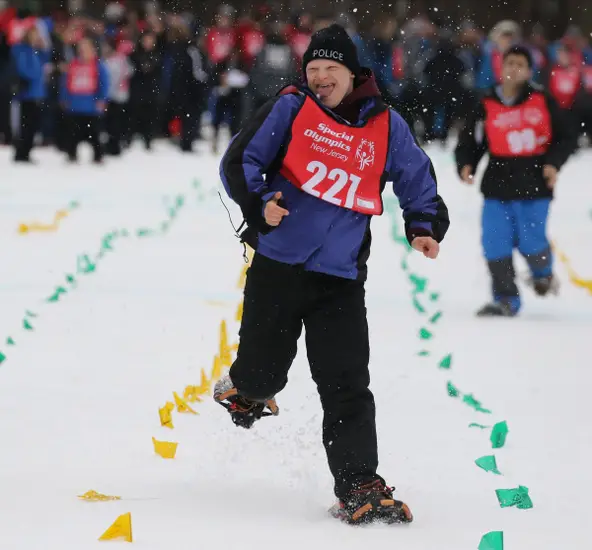 Smith was a true star of the snowshoeing competition, winning three medals in different categories. This remarkable achievement is a testament to his unwavering spirit and unyielding work ethic. Snowshoeing can be a physically demanding sport. However, it was light work for Smith, who has been regularly swimming and exercising.

On the Rink

Challa was another standout athlete at the games, winning two gold medals in the speed skating competition. Speed skating requires a combination of speed, strength, and agility. However, Challa's hard work and dedication paid off as he soared past his competitors and claimed victory on the ice.
The question in this story becomes, why? Why did these two athletes work so hard to overcome not only any physical issues but the negative expectations associated with Down Syndrome? For Smith, the answer is as simple as it is powerful:
"I like having fun and winning."
The 2023 Winter Games were a celebration of inclusion and diversity, bringing together athletes from all walks of life to showcase their skills and compete at the highest level. Yet despite their differences, a determined perseverance was found in each and every athlete that day.
The achievements of Smith and Challa are shining examples of overcoming expectations, and their success is sure to inspire generations of athletes to come. Congratulations to these two outstanding athletes for their remarkable success at the games and for inspiring us all to reach for the stars. This was the first time the games were held after the pandemic, so this is just the start for the two. We look forward to seeing what they do next.
That's it for this post. If you like what you read, follow us on Instagram or Facebook using the buttons above.